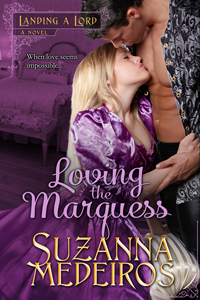 Many of you already know this, but I wanted to announce that Loving the Marquess, the first full length novel in the Landing a Lord series, is now available at many ebook stores. You can check the "books" tab above for direct links to various ebook stores where you can buy it.
Loving the Marquess is not yet available at Barnes and Noble, but it's been approved for the Premium catalog at Smashwords and should be distributed to B&N soon. As for iTunes, I'm waiting for approval from the iTunes store to upload it directly myself.
And if you've already purchased it, thank you!
– Suzanna
Send to Kindle