2013 is starting off with a bang for me and I have very high hopes for the rest of the year. I was, after all, born on the 13th and married on the 13th … 13 has always been a very lucky number for me.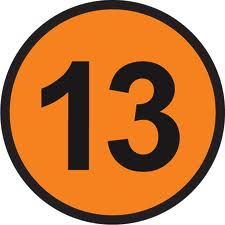 In the middle of December I released my first independently published book – Dancing with the Duke – and sales have far exceeded my expectations. I like to think of this story as the little novella that could. Never in a million years would I have guessed that this book would make its way onto the top 100 Kindle ebooks list (overall, not just in a subcategory!) on Amazon. It's sitting at #97 right now and made it as high as #78. I want to say a great big THANK YOU to everyone who has purchased this book. And for those of you who don't use the Kindle platform (I have a Kobo ereader, myself) the book is also available at other ebook retailers. You can find links to those retailers under the "books" tab of my website and here.
Later this month I'll be releasing Loving the Marquess, which will be my first full length novel. I know some people have expressed disappointment at the shorter length of my novellas (Dancing with the Duke and my first book, Dear Stranger.) I hope those people will enjoy the longer format of my upcoming book. Loving the Marquess is now back from the editor and I've gone through it one last time. The final release date is now dependent on the availability of my proofreader. I'm committed to releasing this book by the end of January, but am hoping it will be available sooner.
What else do I have planned for 2013? Well, I'm currently working on the second full length novel of my Landing a Lord series (I'm about halfway through the first draft.) In between books one and two of this series, I plan to release another novella – Lady Hathaway's Indecent Proposal. The book is finished, but I've decided to expand it a little for those readers who like a slightly longer story. Look for its release sometime in spring.
I'll also be releasing Loving the Marquess in paperback and am investigating whether it would be worthwhile to make Dancing with the Duke available in that format as well. Some of you have emailed me to ask if it will be available in paperback, but I'm afraid that a paper version of this novella would be too short. I'm considering, therefore, releasing it in the spring together with Lady Hathaway as an anthology.
If you'd like to know when Loving the Marquess is available for purchase, I will be announcing it here. I'll also be sending out an email to my mailing list, which you can sign up for here. I'm not a fan of spam, so I promise only to send out a newsletter when I have a new release available or a special promotion on my website. There are a couple coming up in February and March!
Oh, and I almost forgot. Last month I did some updates to my website and I'm happy to announce that my site is now mobile friendly! The site will automatically default to a mobile version when you visit on your phone or 7-inch tablet. The option is available to view the site as a full webpage on these devices, but I know I always appreciate it when people make available a slimmed down version of their websites, so it was a priority for me that I include that option for my site.
That's all for now. I hope 2013 is being good to everyone!
Send to Kindle