New Releases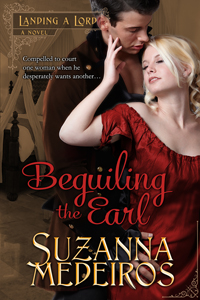 Beguiling the Earl
Catherine Evans knows the Earl of Kerrick is the one man for her. During her first season, she hopes he will come to feel the same way about her.
Kerrick has tried to see his best friend's sister-in-law as a younger sister. But just when he realizes his feelings for her go much deeper than friendship, duty compels him to court another woman.
It is supposed to be a brief courtship in name only, but outside forces seem determined to see Kerrick married to that other woman and to keep him and Catherine apart.
Beguiling the Earl is book 2 in the Landing a Lord series. Read the first chapter here.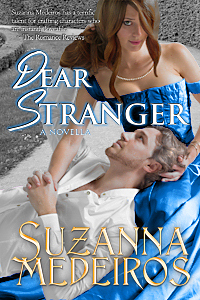 Dear Stranger

A case of mistaken identity…
During a masked ball, Sophie Crandle's mask gives her the courage she needs to follow the man she expects will propose to her into the gardens, where she brazenly asks him for the one thing that will tell her if she can accept him—a kiss. And what a kiss it is! Her elation turns to horror, however, when she realizes she is kissing the wrong man. The man who has awakened her desire is not the man who is courting her, but his brother, the Earl of Dearbourne. A notorious rake, he is more likely to ruin Sophie than provide her with the social acceptance she needs.
A woman he should not pursue…
Richard Hearst, the Earl of Dearbourne, receives the shock of his life when he discovers the beautiful woman falling apart in his arms thinks she is kissing someone else. He is determined to claim her for himself…even if the man she is meant for is his brother.
Find out more about Dear Stranger and read an excerpt here.
Note: Dear Stranger was originally published in 2012 by Totally Bound Publishing.
News
November 5, 2014 – Added a new "Coming Soon" page so you'll know what to expect next! Also added the playlist for Beguiling the Earl to the "Extras" page.
November 3, 2014 – The novella Dear Stranger is now available everywhere at a lower price.  Please note that this book was previously published by Totally Bound Publishing in 2012.
October 7, 2014 – Beguiling the Earl, book 2 in the Landing a Lord series, is now available everywhere!
Send to Kindle